for her book, The Braided Light, selected by Tom Yuill
Ms. Peck will receive $250 and 50 copies of her The Braided Light to be presented to her on Poetry Day at Catawba Valley Community College on March 28, 2015.
Gail Peck's The Braided Light gives us both a form and, indeed, a language which is hers, empowered in its idiosyncrasies, and which becomes our own lens through which we may 'read' Van Gogh, Monet and the poet herself. … the old lesson of beauty and pain reconfigured into stunning new possibility is made new. This gifted poet has given us something entirely her own, and urgently needed.  — Tom Yuill

The Braided Light is available for pre-order/purchase here.  Discounted presale rate is $8.50 before March 10, and $1 of every pre-sale is donated back to the NCPS.  Regular retail will be $15.00.
Congratulations again, Gail, on your beautiful collection of poems.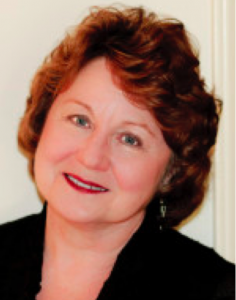 Gail Peck earned her M.F.A. from Warren Wilson College. Her first chapbook won the North Carolina Harperprints Award, and her first full-length won the Texas Review Contest. Main Street Rag published her chapbook Foreshadow (a finalist) and two full-length books, Thirst and Counting the Lost. Other chapbooks include From Terezin (Pudding House) and Within Two Rooms (Finishing Line Press). Poems and essays have appeared in The Southern Review, Nimrod, Greensboro Review, Louisville Review, Comstock Review, Mississippi Review, Rattle, Connotation Press, Brevity, Cave Wall and elsewhere. Peck's work has been widely anthologized, and she has been both a finalist and semi-finalist for Nimrod's 2007 Pablo Neruda Prize for Poetry. Her work has appeared in numerous anthologies, and has been nominated for a Pushcart Prize and Best of the Net. Her essay, "Child, Waiting," was cited as Notable by Best American Essays, 2013.