This is a member-created list for local events and readings in poetry that are occurring in the NC area. If there is an event you want to see here, use the contact button above to let us know about it.  NCPS-sponsored readings appear on this page.
 January 2015
On Sunday, January 4, 2015, 3:00 p.m. in the Malaprop's Bookstore Café (55 Haywood Street, Asheville, NC 28801), the monthly Poetrio series continues with poets Lenore McComas Coberly reading from FOR I AM MOUNTAINBORN, David T. Manning presenting SOLEDAD, and Ross White reading from HOW WE CAME UPON THE COLONY.  The readings will be followed by booksignings.  This event is free and open to the public.
The Makery will have a New Year's poetry reading with Lightsey Darst and Jaki Shelton Green on Wednesday, January 7th at 6:30pm. Their books, "Dance Poems " and "Feeding the Light" along with others will be available for the month of January.  They will also be taking donations of children's and young adult books for NC Book Harvest.
Thursday, January 8, 7 p.m.-8:30 p.m.
Flyleaf Books, 752 Martin Luther King Jr. Blvd, Chapel Hill, NC
Featured readers at the monthly Second Thursday poetry series will be Crystal Simone-Smith and Ricky Garni. An open mic follows the readings. An informal get-together at The Root Cellar (formerly Foster's Market) next door begins at 6 p.m. 919-942-7373. www.flyleafbooks.com
Saturday, January 24, 1:00pm-5:00pm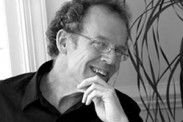 CHAPBOOK 101: Putting Your Manuscript Together will be held at the Main Branch of the Greensboro Public Library.  From ordering your manuscript to cover design to book marketing, join us for a fun and informative conversation on taking your book to publication.  Members of Winston-Salem Writers, Women Writers of the Triad, and Writers Group of the Triad, the co-sponsors for this event, receive a special rate.  More details here.
February 2015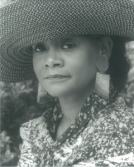 Thursday, February 12, 7 p.m.-8:30 p.m.
Flyleaf Books, 752 Martin Luther King Jr. Blvd, Chapel Hill, NC
Featured readers at the monthly Second Thursday poetry series will be Jaki Shelton Green and Aaron Belz. An open mic follows the readings. An informal get-together at The Root Cellar (formerly Foster's Market) next door begins at 6 p.m. 919-942-7373. www.flyleafbooks.com
Recurring Meetings and Writing Groups
The Nexus Poets Open Mic in downtown New Bern, NC meets the first Tuesday in each month at Trent River Coffee Company 208 Craven Street New Bern, NC 28560 from 7pm-9pm. Hosted by NCPS member Meg Wethington, we have a monthly featured poet followed by open mic poetry in round robin format.  Take part in our Haiku Station and other poetry related events.  Follow them on facebook: www.facebook.com/pages/The-Nexus-Poets/1433576556892128
Women Writers of the Triad sponsors several recurring events:
At the Deep Roots Market Community Room, 600 N Eugene St, Greensboro:

WWOT monthly meetings, 2nd Sundays, 3:00-5:00pm
WWOT monthly critique group, 4th Sundays, 3:00-5:00pm.  Attendance via Google Hangout is possible.  Contact Leanna Stead for more information.

Second Saturdays at Tate Street Coffee House, 334 Tate St, Greensboro, 7:00pm-9:00pm.  Poetry readings, sometimes music, followed by open mic!
Writing can be an isolating process. Whether you're new to writing or have been at it awhile, there's a place for you here with us. Whether you want workshops or mentoring to hone your craft, or accountability partners and friends for inspiration and motivation, we offer this and much more — including a supportive, nurturing environment to help you grow as a writer.
Eve's Night Out in Burnsville, NC is a gathering of women reading their work on the 4th Friday of each month at 7:00p.m. We meet at the United Community Bank on the corner of 19/23 and 197 N.
For more info contact britt.kaufmann@gmail.com
Writers' Group of the Triad has 3 writing groups that regularly meet:
An evening group. Contact: Wayne Nash, 336-407-4020, jwaynenash@aol.com. Meets the first Monday of each month
at 7:30 PM at 7:30 pm Sternberger Artist Center, Studio 5, 712 Summit Avenue, Greensboro, NC 27405
A daytime group. Contact: Caren Masem. (Janice Sullivan is co-facilitator) Phone (Caren): 202-6601.Email: cbmasem@gmail.com
Meets the 3rd Tuesday of each month at Deep Roots Community Room, 600 N. Eugene St., Greensboro. Start time: 1:00 PM
Another daytime group: Contact Steve Wessells at luke1511ff@aol.com. Meets the 2nd Wednesday of each month at Sternberger Artist Center in Greensboro at 2:00 P.M.
Trustees Building, Room 340, Methodist University, Fayetteville
A veterans writing collective is starting up in Fayetteville, NC, this winter. Open to all active-duty military, veterans, and family members, the Veterans Writing Collective encourages the art of writing and conducts monthly workshops offering honest, positive feedback on members' poetry, fiction, memoir, drama, and journaling. Meets monthly at Methodist University. Visit: www.methodist.edu/writingvets/index.htm
Poetrio:  Malaprop's Bookstore/Cafe, 55 Haywood St, downtown Asheville
Please join us for our monthly Poetrio series: 3 poets at 3:00 p.m. on the first Sunday of every month. See above listings for more information about this month's featured poets. Poetrio events are free and open to the public.
Friday Noon Poets
Fridays, 12:30pm-1:30pm
Amity United Methodist Church
Corner of Estes Dr. and Airport Blvd., Chapel Hill
Informal meetings every Friday. Read your poetry or poems of others.
Free parking, side entrance. All are welcome!
*Call Dave Manning for details, 919-462-3695
Jackson's Java Poetry Open Mic
Second Thursday of Each Month 8:00pm
Jackson's Java in Town Center Plaza
8544 University City Blvd., Charlotte
*Hosted by Jonathan K. Rice, editor and publisher of Iodine Poetry Journal. Visit www.iodinepoetryjournal.com for more information.
Lyric/Soul
Every Wednesday from 9 pm-11 pm
In the Cafe located at AV's Bar and Grille
3138 Raeford Rd in Fayetteville
Java Jams: Fayetteville's Premiere Poetry Open Mic
Sundays, 7:00-11:00pm
Coffee Scene
3818 Morganton Rd., Fayetteville
Writers' Ink Guild – Poetry and Prose Critique Group Meeting
Third Tuesday of Each Month 7:00pm (Note: Tuesday, not Thursday, as was previously said in this newsletter)
Barnes and Noble at Glensford Commons
121 Glensford Rd., Fayetteville
"You don't have to be a great writer or even a good writer to attend; you just have to be an enthusiastic writer."
*Contact: Jerry Bradley at (910) 574-5019 or TwoBradlez@aol.com.
2nd Thursdays Poetry & Spoken Word
Second Thursday of Each Month, 8 pm
Poor Richard's Book Shoppe, 118 S South St, Gastonia
Third Thursday Open Mic
The third Thursday of every month at Stars Theater in Fuquay Varina, NC at 6:00pm. Hosted by Jan B. Parker, Laura Towne, and Nancy Young. Email jaebeeparker@aol.com for details.
Taste Full Beans Coffeehouse
Second Tuesday of Each Month
29 2nd St. NW, Hickory
5pm – NC Writer's Network Night out
6:30pm – Poetry Hickory
*Contact Scott Owens at asowens1@yahoo.com or 828-234-4266 for more information.
Raleigh Reading Open Mic Night
First Thursday of Each Month 7:00-8:30pm
Royal Bean Coffee House & Gathering Space (across from Meredith College)
3801 Hillsborough St., Raleigh, NC
Co-sponsored by Main Street Rag Publishing Company and hosted by Maureen Sherbondy. Come to read or just to listen, bring poems, short-short stories, or essays. If you plan on reading, please let Maureen know: msherbondy@nc.rr.com. For more info, call Royal Bean at 919-834-BEAN.
*If you know events or regular meetings you feel should be added, please use the contact form above (by following the "contact" link in the menu) or simply email the webmaster (cari@inawildflower.com). Thanks for making the NCPS website even more full of resources for poets in North Carolina!