Congratulations to J.S. Absher, winner of the 2015-6 Lena Shull Book Award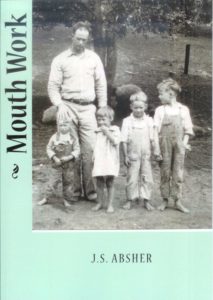 Mouth Work was selected by our judge, Ann Garbett. 
Mr. Absher received $250, and 50 copies of his , published by St. Andrews University Press, were presented to him on Poetry Day at Lenoir-Rhyne University on April 2, 2016.
"Voice seems to me to be that elusive quality which immediately tells the reader the difference between Charles Simic and Billy Collins.  And I believe that freshness and invention are beyond the power of a judge to predict, though not to recognize….  J. S. Absher's Mouth Work is outstanding in all these qualities.  Throughout, Mouth Work offers a strong sense of place—Appalachia and North Carolina specifically, its rivers, its flora.  These poems speak for one who has teeth and stomach and faith for what's unseen in history and in ourselves."—Ann Garbett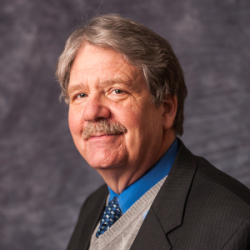 ---
J.S. Absher has been a missionary, offset printer, teller, janitor, records manager, editor, and consultant, sold mutual funds, and surveyed scrub timberland. Absher's poetry has been published or is forthcoming in numerous journals and anthologies, including Tar Heel Review, North Carolina Literary Review, Kakalak, and The Southern Poetry Anthology, VII: North Carolina. In addition to winning the 2015 Lena M. Shull Book Contest sponsored by the North Carolina Poetry Society, his work has been nominated for the Pushcart Prize and has won various prizes, most recently from Kakalak. He was named a finalist in the 2015 James Applewhite Poetry Prize competition. He has published two chapbooks, Night Weather (Cynosura Press, 2010), and The Burial of Anyce Shepherd (Main Street Rag Publications, 2006). An electronic edition of Night Weather was issued in 2016.
---
Past Winners
2014-5 Winner, Gail Peck, for The Braided Light, selected by judge Tom Yuill.
2013-14 Winner, Becky Gould Gibson, for Heading Home, selected by judge Diane Lockward.