North Carolina Society Meetings
are held at beautiful Weymouth Center for the Arts & Humanities, in Southern Pines, NC.  For Directions to Weymouth, see our directions page.
---
Fall Meeting on Saturday, September 16, 2017

Join us once again at Weymouth for the September meeting of the North Carolina Poetry Society.  We will have a chance to hear winners of the Randall Jarrell Poetry Prize and the Brockman-Campbell Book Award, sponsored by NCPS.  These readings will be followed by open mic and the poetry of Phillip Shabazz.  You won't want to miss another sparking day of superlative poetry.
Schedule:
9:15      Registration
Order a box lunch if not paid in advance ($10, cash or check) until 10:10 a.m.
10:00   Business Meeting
Sam Barbee, presiding.
10:30   Winner of the Randall Jarrell Poetry Prize

10:35   Winners of the Brockman-Campbell Book Award
Alan Michael Parker won this year's Brockman-Campbell Award for his book, The Ladder.  Julie Funderburk won honorable mention for The Door that Always Opens, as did Katherine Soniat for Bright Stranger.
11:00   A Tribute to Kathryn Stripling Byer and Susan Laughter Myers
11:20   Open Mic
12:00   Lunch
Socializing, walking in the gardens, perusing the book room.
1:00   A Reading by Phillip Shabazz
Bios of the Presenters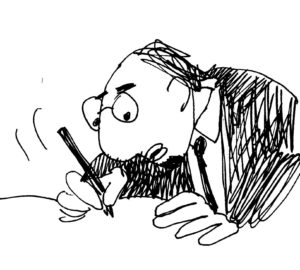 Alan Michael Parker is the author of eight collections of poems, including The Ladder, four novels, (including Christmas in July, forthcoming from Dzanc Books in early 2018), and editor or co-editor of five other works.  Parker has received numerous awards, including three Pushcart Prizes, the 2013 and the 2014 Randall Jarrell Award, and the 2012 North Carolina Book Award for Long Division.  He lives in Davidson with his partner, the artist Felicia van Bork.
Katherine Soniat's most recent collection is Bright Stranger (LSU).  Her other publications include The Goodbye Animals, The Swing Girl, A Shared Life, A Raft, A Boat, A Bridge, Alluvial, Cracking Eggs, Notes of Departure, Winter Toys and The Fire Setters.  Originally from New Orleans, she taught for twenty years on the faculty of Virginia Tech.   Winner of numerous awards, Soniat and teaches in the Great Smokies Writers' Program at the University of North Carolina at Asheville.
Poet and Writer Phillip Shabazz is the author of three poetry collections, Freestyle and Visitation, XYZoom, and Flames in the Fire. He is also the author of a novel in verse, When the Grass Was Blue.  His forthcoming memoir is titled Holding Space.  Shabazz has worked at Duke University as Artist-in-Residence at the Mary Lou Williams Center for Black Culture.  Currently he tours as a poet-in-the-schools of North Carolina, leading creative writing workshops across the state.
PAST MEETINGS
May 27, 2017 Awards Day
Our annual Awards Day featured students and adults reading their prize-winning poems, featured in this year's issue of Pinesong, edited by Leslie Rupracht.  Michael Beadle presented the student prizes, while Richard Alley Taylor emceed the adult awards.  This year's Pinesong is dedicated to Kathryn Stripling Byer, our wonderful former NC Poet Laureate, who unfortunately passed away only a week later.  We were fortunate to hear Susan Lefler's stirring tribute and Kay's own greetings to the Society.  What a memorable celebration of a poetic soul who will be sorely missed.
March 18, 2017 Sam Ragan Day
Peter Makuck and Marjory Wentworth, Poet Laureate of South Carolina, gave wonderful readings of their poetry and participated in spirited discussion afterward.  The open mic session once again featured accomplished poetry and a wide variety of expression.   Lots of camaraderie and sense of community.
January 21, 2017 Meeting
Maureen Sherbondy read her poetry and Michael McFee presented a mix of poetry and discussion of careful revision at this delightful meeting that also included a particularly rewarding variety of poets at open mic.  Jan Harrington was celebrated at this year's winner of the Lena Shull Book Contest for a new poetry collection to be published by Saint Andrews University Press.
September 17, 2016 Meeting
Our meeting on September 17 offered a feast of varied poetic tastes, with the winners of the Randall Jarrell Poetry Contest and the winners of the Brockman-Campbell Book Award all sharing their work.  After a high-quality open mic and lunch on the beautiful grounds of Weymouth, Alice Osborn suggested ways to launch our poetry out in the world with a workshop on social media and marketing.
May 28, 2016 Awards Day
Thanks to everyone who participated in our May 28 annual Awards Day!  It was a festive occasion for poetry written by our student and adult prize winners.  Special thanks to Michael Beadle, our Student Contests Coordinator, and to Richard Allen Taylor, our Adult Contests Coordinator, for doing a splendid job organizing and presenting the prizes.  The Weymouth gardens were at their finest on a gorgeous day perfect for good poetry and fellowship.
---